Nothing turns you on like seeing your partner wet and naked. By wet, we literally mean drenched in water. We are sure, by now you must have guessed it that we are talking about a sexy summer shower with your partner.
The excitement of undressing your partner and stepping into the cold water during the hot summer is a must experience thrill. The picture of cleaning up while doing dirty is enough to turn on your horny personality. So, imagine how it would be when you would actually hit the shower with your man. If you are excited to know more then read on.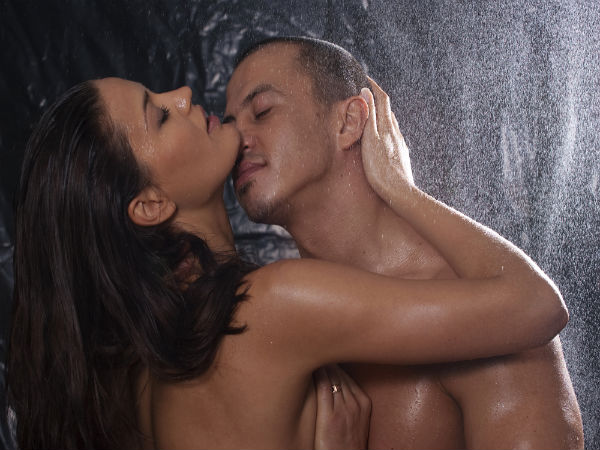 Shower sex is something which we all fantasise about. But getting it right can be really tricky. Slippery floor with water pouring down on you can make things go nightmarish. But once you get the right way to do it, shower sex is hot as hell.
So, check out these tips for steamy shower sex to heat up the atmosphere and cool you down this summer.
Start Slowly
Begin by undressing each other and planting a kiss or two on each others back. Use a sponge and take turns to slowly rub it on each other.
Play With A Toy
Waterproof sex toys can be a wonderful idea to add a sexy kick to your shower romance. Use it on yourself and allow him to watch you as you turn yourself on. Watching you touch yourself will build up his excitement all the more.
The Doggie Way
Use the walls of the shower to lean on while he thrusts you from behind. Doggie style sex is a huge turn on in shower.
Step Into The Tub
If you have a bath tub in your bathroom then use to your advantage. Fill your tub with bubbles and let your man lie in it. Climb up on the top with your back towards him and let his hands work covered with bubbles. The anticipation of the unknown makes shower sex wilder.
The Play Must Go On
If you have an adjustable shower head then use it to spray jets of water on your sensitive areas. Spray water on your nipples, clitoris and other G-spots and let him watch as you play with your body. Then hand him the reigns and enjoy him doing the same to your body.
Let It Dry
Allow him to dry you with a towels, touching all your sensitive areas. You just have to enjoy the sensation and do the same to him.
Try out these moves in shower with your man tonight and watch him go wild with excitement.