It is not very difficult to please a man in bed. Women on the contrary have strange preferences when it comes to lovemaking. Some like it fast, some like it slow and others prefer to get wild. It is impossible to compare one woman to the other. And this is what makes women difficult to please in bed.
The key of being successful over is to know how to make a woman feel special in bed. Women rely more on emotions that on the physical act of sex. So to make a woman feel special, you need to satisfy her psychologically first and the physical aspect will fall into place automatically.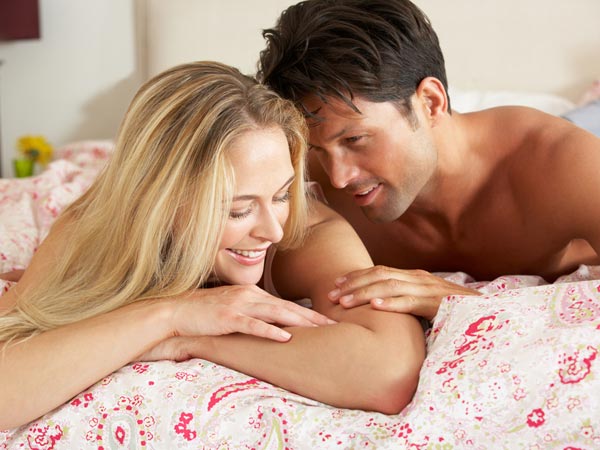 Here are some super tips to make a woman feel special in bed.
Let The Seduction Begin
Even if you are in a relationship for many years or married, women expect you to seduce them. Seduction is like a game that you must play to make a woman feel sexy. The tricks to seduce a woman are subtlety and finesse.
Talk To Her
To make a woman feel special, you need to first understand what her definition of special is. Dirty talk in bed can really help you understand what your lady prefers.
Keep Kissing Her
Women like to be kissed; it makes them feel wanted. So don't get so carried away in lovemaking that you forget all about kissing her. You must keep showering kisses on her for as long as you are actively making love.
Massage Her Back
Most women feel that men are too taken in by their bosom. They ignore their slender backs completely. Massaging your partner's back is a friendly gesture. Women like being massaged on their back because they feel soothed by it.
Lovemaking Positions
Most often women prefer lovemaking positions that require minimum effort on their part. However, this is not a standard statement for all women. Your lady might like to control the lovemaking process from a dominating position. You need to discover what your woman likes from her expressions and reactions.
Look Into Her Eyes
Most women do not prefer the 'wham bam thank you ma'am' kind of sex. Romance and sex are inseparable in the mind of a woman. That is why, you must try to romance her as you make love. Always keep eye contact with your lover while having sex. This will make her feel that you are involved. And you too will understand whether you are making love on the right track.
These are a few special tips to make any woman feel special in bed. Share your own tried and tested tips to please a woman with us.