Men have the typical habit of ejaculating faster than women. Its not that they can help it always. But it is a sin to reach your orgasm within two minutes of the show and not let your partner enjoy her part. We understand after the ejaculation you feel totally exhausted and sleepy. But your partner's body is still writhing for more sex and penetration. So, what do you do in such a situation?
Well, there are two options for you. You either turn your back towards her and go off to sleep. Or you can wait for some time, gear up for a second round and ensure that she is fully satisfied. If you opt for the latter then here are some mind blowing tips for you to make your girl happy.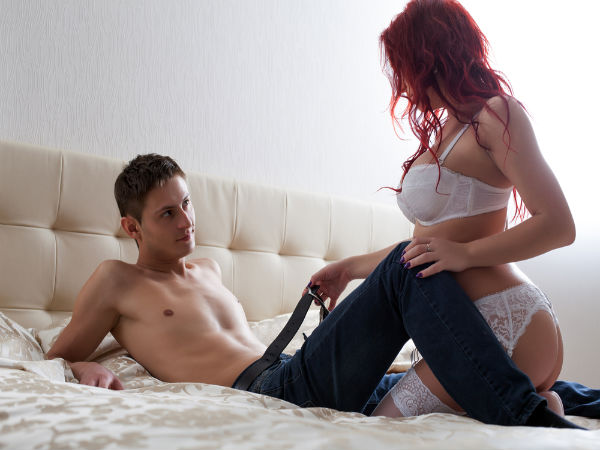 Whether you do it for your girl or you want more sex for yourself, second round of sex is always more satisfying. There are many guys who easily stand up for the second round while most men have hard time getting the erection for the second time in one night. If you are the guy who would love to enjoy the double penetration then check out these awesome tips:
Chill out: After the first round, the first thing you should do is relax for a while. Hop into the shower, cool down and then start thinking for the next move. Call in your girl to join you in the shower. Enjoy rubbing some shower gel on each other and some hot kisses. This will prepare your body for another round of pleasure.
Arousal time: After you have dried up, lie down on the bed and let your girl do the work. Tell her how you would like her to arouse you. Put on some kinky music and enjoy some oral sex. You can even watch some porn together to gear up for the next round.
Sexy massage: Ask your girl to give you a sexy massage with her soft hands. Let her fingers run up and down your spine, chest and all your other pleasure points. Once you start feeling aroused, rub her back lightly with your hands and slowly move on to her breasts. Tickle her once in a while with your hardening penis.
Time for erection: Once erection happens, enter her. Try to control your excitement and take your mind away from the ejaculation. That way you will be able to hold the erection for a longer time till your girl gets to her boiling point.
Emergency situation: If you feel that you are not able to keep up the erection any longer in spite of how hard you try then get her on through foreplay. Use your fingers to tickle her G-spots near her vagina and other sensitive areas. Get her extremely excited through foreplay so that she reaches her boiling point faster.
Try out these simple and sexy tips to get your lady excited during her second round of sex. She will definitely enjoy the game.