It is believed that men turn on very easily. But, things change once you are used to having sex with the same woman. The level of excitement slows down and this is when the woman tries special tricks to spice up her love and sex life. You can simply turn on your man by going naked in front of him or just revealing few assets, but there are few weird things that turn on men easily.
Check out these weird turn on for men.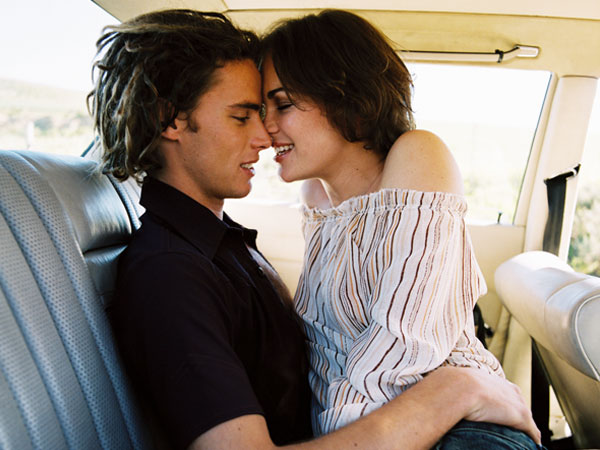 Black lingerie: Black is an elegant colour but this dark colour gets sensual when it comes to men. A sexy lingerie turns on men very easily but if you wear black lingerie, he will attract towards you like a magnet. Black lingerie in net can add a zing to the sexual mood of your man. So, pick black lingerie to excite your man to the fullest.
White dress: Wondering why? A dress especially white is light and transparent. When you wear a white cotton or silk dress, observe your man. He will keep noticing your assets. To spice it up, take a shower wearing a short white dress. The transparent look of your figure will excite your man within seconds.
High heels: High heels don't only make you look great and confident but, also turn on your man. The thin and well shaped legs especially thighs turn on men instantly.
Bra less: No one knows why men are attracted towards breasts. Every single man gets excited after seeing breasts. This is one weird thing for women as they do not understand the reason behind the attraction of a man towards breasts. So, go bra less if you want to spice up your sex life. Surprise him suddenly. The best time to sensually attract him is during the night.
Heavy and lifted butt: Men love butt too. A heavy and well shaped butt attracts men. We know that it's little weird. Who will look at the buttocks! Men do… A lifted butt of a woman turns on men. This is because most of the men love anal sex. A well shaped buttock makes him fantasize about anal sex.
Sexting: Many couples feel text messages cannot turn on your partner. Well, the truth is, a mobile is a strong device to boost your sex drive. Sexting (sex message texting) when done properly can excite any man. This is mainly due to the fantasizing power men hold in their mind! So, indulge in sexting when he is far from you. Try to give him hints about the sexy night so that he becomes excited and prepare him for an erotic sex!
Apart from these weird things, what else turn on men? Tell us...