There are many places to enjoy sex. from bedroom, bathroom, kitchen, stairs, garden to car, couples love to experiment sex in different places. But, having sex in the bedroom is one of the best places for a couple. It is cozy, private and comfortable. Is it because of the conceived notions and the movies that make us imagine sex only in bedroom? Or is it the comfort that you get inside the bedroom?
Whatever be the answer, couples always choose bedroom over other places. To enjoy having sex inside the bedroom, here are few tips that can spice up your love life. Try them now!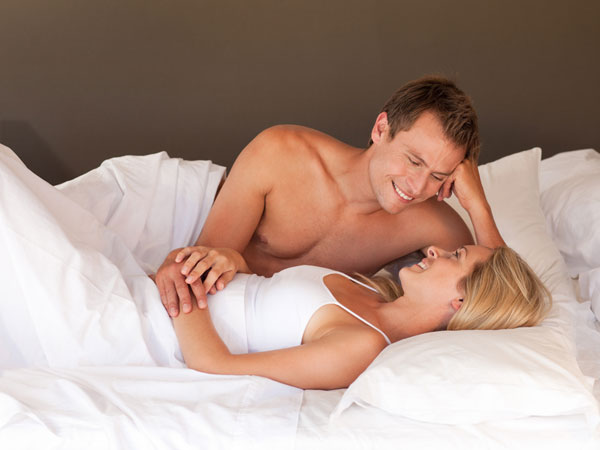 How to make sex enjoyable inside bedroom?
Soft and spongy mattress: Having sex on a spongy and soft mattress can be enjoyable. The spongy mattress reduces the effort required during the intercourse. Soft mattress can set the mood instantly as you feel cozy and warm.
A chair: Having sex in the bed can become boring after sometime. To spice up love life inside the bedroom and enjoy sex to the fullest, use a chair. You can also keep a sofa set. Try having sex on the chair or sofa. It is fun and pleasurable too!
Curtains: Enhance the beauty of your bedroom by changing curtains. It might be an expensive decor idea so opt for cheaper alternatives. Hang beads and make it a romantic place. Little renovations can change the mood and induce you to make love.
Scented candles: Nothing can tempt you more than the scented candles. Apart from spreading light, candles also spread the aroma and increase the sexual drive. Place them on the centre table or on the side table.
A wooden table: Try having sex in a new place. Make the woman lie on the corner of the wooden (not glass as it can break and lead to accidents) table and you kneel on the floor. Try it once and see how this tip helps you spice up sex inside the bedroom.
Carpet/rug mat: While going with the sexual drive, couples often fall on the floor rolling over each other. Most of them intentionally lie on the floor to have sex. Decorate your bedroom with a soft carpet or a rug mat.
These are few tips to spice up love life and enjoy sex inside the bedroom.