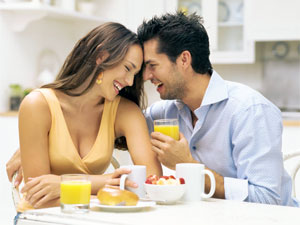 What are your plans for valentine's day? If you are planning to go on a date then you have to be well prepared. Apart from your appearance and talk and presents, there is something important which you can't forget. After the date! What you should do after the date with your valentine? Here are tips to spice up with your valentine's day after your date. Impress her even after the date by making love.
Tips to spice up with her after a date:
Start with a hug: It is good to hug your date after the date. You can do this while dropping her back home when the
Move ahead with your hands: Use your hands to excite her and build passion at that moment. You can start by holding her hands and then gradually feeling her. It is a nice tip to spice up the intimate moments after a valentine's date.
A kiss: When you are really close to her and feeling her, it is the best time to make the date romantic by kissing. You not only impress her without talking but also spice up the moment.
Make out: Carry ahead with the make out session if she is comfortable. Remember, if it is your first date, take slow moves. It is important to build her confidence and trust in you. If she is uncomfortable, just wind up with a kiss and hug.
Appreciate: After making love, don't forget to appreciate her. This makes her comfortable and also keeps her into you! You should be decent while appreciating her.
Try these tips to spice up after a date on valentine's day.