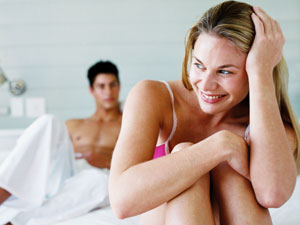 Any couple would always wish to have a happy sex life. But, unfortunately, hectic lives and professionalism have become barriers in the personal lives of happy couples. How? Couples spare less time for their partners. Even habits affect your sex life. For a healthy and spicy sex life, couples should keep these things in mind.
Habits to leave for a happy sex life:
Coming late: You might have too much work at office but that doesn't mean you forget your family. Becoming a workaholic will only harm your lovely married life. Make sure you leave the habit of coming home late. You should not only try to impress your boss but also your wife. If you come late, make up for the delay by surprising your spouse. Get a bouquet for her to spice up her mood within seconds! If she has slept, go close to her and excite her with the magic of your fingers.
Using phone: Stop using your phone when you are with your partner. Phone is a major turn off for both men and women. Your efforts to excite your partner goes in vain if you use your phone in the middle of having sex. For a healthy and happy sex life, you have to leave your work at office and not bring it home! If it is an important call, try to keep it short or explain to your spouse why it was important.
Sleeping: You should be active in sex. 3-4 times every week, you should make love. Sex can relax your stress and also keep you active. It is also a healthy exercise to lose weight! Spice up your boring monotonous life by trying new sex positions. Also, after having sex, do not sleep immediately. Hug your lady and talk for few minutes before sleep puts you off. Women want to talk after having sex so, do not spoil the moment.
Spending more time with friends?: This is one bad habit of both men and women. Your friends have a place in your life but your partner the most important person in your life. Prioritise and then see how happy your sex life would be. Instead of having a beer with your friend, have one with your partner. Wine is an aphrodisiac, so, you know how to spice your love life with this drink! It is also believed that alcohol increases your sex drive, thus couples should share a drink once in a while!
If you change these habits, you can have a happy sex life and marriage. To spice up, try experimenting new positions or places. If you know how to keep your partner happy in bed, you should not worry about your habits!