The first night of the couple together after the wedding, is known as the wedding night or first night. Well, every woman dreams of making it a perfect one. Have you ever wondered about how to dress sexy on the very first night of your marriage? You can always entice a man by your body. Here are a few tips on how to dress sexy and seduce your man on your wedding night.
The Right Lingerie/undergarments: Stop worrying about your body type and choose a sexy lacy lingerie. Sexy lingerie's can arouse your partner and make your very first night sizzling hot. Focus on your body more than your face. This is the time when any man would like to feel you in his arms rather than simply stare at your face. Turn him on with your sensually appealing lingerie and make him drool over you. But, the choice of colours depends on the taste of your man. White or pink might work wonders. But some men might simply love to see their wives in a red or black lingerie. So, know the likes of your man and shop out some fine lacy lingerie's for your special night.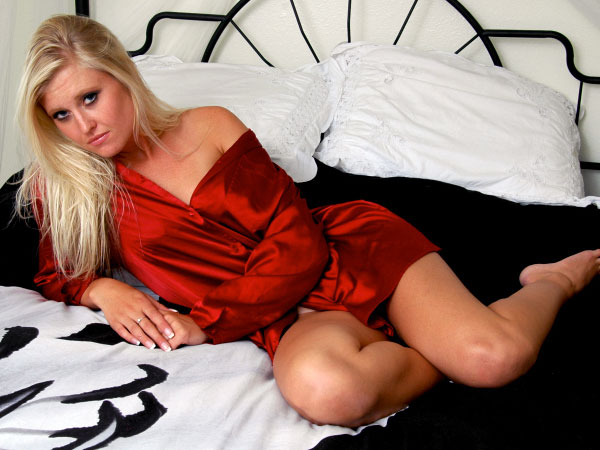 Perfume: Dab some perfume on the back of your neck and arms and wrist. Turn on the mood of your man with the soft perfume that you are wearing on. A nice smell from the body is a huge turn on. Floral decoration on the bed and the essence of perfume from your body may just set the right mood for both of you to get going.
Wedding Night Dress: It is very important to throw a very nice impression on your first night. You might have impressed him with your love and care but when it comes to sex, you can't run away! Try having candid discussions with him before marriage to know his preferences. You may go for light net sarees or lehenga if it is a traditional Indian wedding. Otherwise, a short lingerie is an excellent dress for your wedding night. You can also opt for short lacy night gowns to turn him on.
Most importantly, wear something that can easily be stripped off. Easy to open dresses doesn't spoil the mood and keeps you two in flow.
These are a few tips for you to dress sexy on your wedding night.