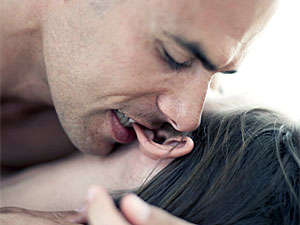 Lovemaking symbol is shown when you are in a mood to make love but shy to express your mood. Making love helps maintain your relationship and boost up romance. Lovemaking is healthy too!
There are few couples who are shy in approaching for lovemaking so use signs of love to show their mood. So, here are few lovemaking symbols which you can gesture to get attention from your busy mate:
Women should wear nice lingerie which are sensual. This is one of the most commonly used lovemaking symbol. Make your hair wet to add fire to your look. If you are not comfortable in it then try wearing a nicely fit short dress to look appealing.
Prepare the favorite meal of your partner and arrange for a candle-light dinner. It is not only romantic but sensual to get laid.
Room fresheners are always an excellent source of getting into the mood for libido. Spray your partner's best scent and decorate the bedroom with burning candles or dim light. See the smile on your partner's face when they enter the room.
Black color is very sensual so use a black bed sheet or lingerie to raise the libido drive of your partner.
Talk dirty! This lovemaking symbol works immediately for men. Tell what you are thinking and imagining. This will get him into the mood for orgasm.
Sensual music is a most easily recognizable lovemaking symbol. Play soft romantic music to build an orgasm ambiance and see the effect of it.
Dirty looks are excellent lovemaking symbol. Give dirty looks and make gestures which relate to orgasm.
Hold each others hands and feel. This is a very common lets make love sign.
Play with your lips. Look at your partner's eyes and bite your lower lip in a sensual way.
Use your hands. Feel your partner when he/she is sleeping. This lets make love sign will definitely work.
Flowers are very romantic for girls. If you want to make love then get some roses. Draw imaginary lines with a rose on her body and see the tickle effect on her orgasm drive.
Cuddle her tight and sleep. She will definitely give a kiss and see what happens next.
Use these lets make love signs and get your partner in mood. Keep in mind the mood of your partner and surrounding then plan accordingly.