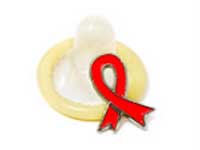 Frank conversations about sexual infections is the key to a long and sucessful relationship, says experts.
In the survey, 73 per cent admitted that they did not talk about sexually transmitted diseases before having sex with a new partners and 30 per cent said they felt uncomfortable asking a new partner to use a condom.
The research, which was conducted on behalf of the government's Sex, Worth Talking About campaign, provides a snapshot of the milestones that this generation think important for a lasting relationship.
These findings reveal much about the modern relationship game.
While many young couples realize the significance of being able to talk openly about accepting tests to detect sexually transmitted infections, sheer embarrassment is preventing them from doing so, potentially risking their sexual health as well as the future of their relationship.