Are you tired of making love in the same old manner? Then it's time to move on to new school methods and please your lady love with your killer charms. Try going down your partner tonight for a change! We are sure that she would be thrilled by this new move.
If you haven't tried oral sex on your partner yet, then both of you are definitely missing out on a lot of fun. Your lady love might be shy to ask you for it but deep down she wants you to go down on her. But don't forget that every woman has her own set of preferences when it comes to oral sex. So, you have to find out exactly what your woman wants from you.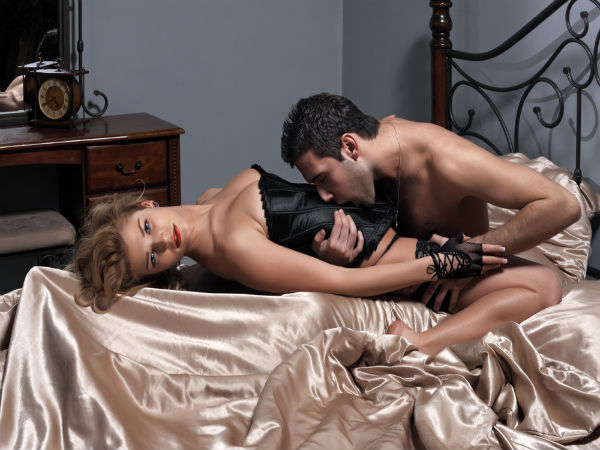 Once you get to know her preference, do not hesitate. Performing oral sex on your lady will not only make her feel amazing but will also arouse you instantly. Try out these amazing oral sex tips tonight and give her a surprise!
Find Her Comfort Zone
The first thing you have to take care of before starting oral sex on your partner is to make sure she is comfortable. If she is not relaxed, she will not enjoy it. So, make her feel sure that you are not in a hurry to orgasm.
Get The Position Right
Let your partner choose the right position which makes her feel comfortable. To add to the pleasure you can try putting a pillow under her back and keep her knees wide.
Get Into Action
Once you're properly positioned, there are a number of things you can do in order to make her feel fantastic. First, warm her up by caressing her inner thighs, breathing naturally so she can feel your breath on her clitoris. Then slowly start licking her thighs and move down to her clitoris making long and thick strokes. Keep up the rhythm and then plunge your tongue deep in. She will surely squirm in ecstasy.
Right Kissing Zones
Identify the right kissing zones of her body, especially the intimate areas like the thighs and the lower waist. Lightly nibble on her soft skin with your teeth and suck on her skin.
The Climax
When you feel she is about to reach her climax, don't stop. Keep it going. Most importantly, work on making her feel good and understand her needs.
Try these tips and watch your lady cry out in pleasure!