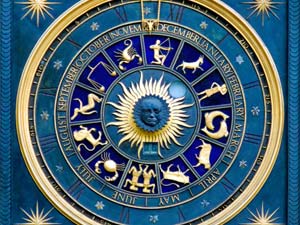 Sexual interests, behaviours, and temperament of each person vary from one another. Astrologers imply the idea that there is a strong relation between one's sun sign and their sexual behaviours. It is not only the sun signs but also the place and time of birth determine one's sun sign and sexual behaviours and interests. In this article we would discuss the effect of specific sun signs on one's sexual behaviour.

Lets check out the sexual behavior based on sun signs:
Aries (March 21 to April 20): People with this sun sign will possess hot and intense sensual desire. They have the power to transmit their passion to people around them. Aries people will be interested in short and sharp intercourse. They may be rather unorthodox and unconventional in sexual encounters and would be ready to go after what you want. The praise of his or her sensual features and performance will get anyone a long way with the Aries partner.
Taurus (April 21-May21): Taurians of passionate nature with a strong orgasm drive. They do not act upon impulse and come into sexual action only to establish a strong relationship with their partners. Taurians prefer a sensual foreplay before finally coming into action.
Gemini (May 22- June 21): A restless seeker of new sensual adventure, Gemini is ever sexually active. Communication during orgasm plays an important role for Gemini. They are adventurous and would always try anything that will stimulate them. Gemini tends to be ambi-sexual and not unduly averse to multiple partners of either orgasm. A partner with tolerant appreciation may satisfy your passion.
Cancer (June 22- July 23): Deep emotions and profound sensitivity remain as a shell for Cancer's strong sensuality. Their environment has much power in determining their sensual moods. Cancers can be creative in their sexual encounters but; most of the time they remain moody. They will even use their partners for their own satisfaction. Their partner can win them sensually only through constant praises.
Leo (July 24 to Aug 23): Leos are exceedingly passionate and sensually demanding. They radiate an irresistible sensual power that draws the opposite sex into action. Leos will be dramatic and energetic in their sexual encounters. Even though Leos are not sexually imaginative; they are ready to any manner of intimate interaction. The partners of Leos must be careful not to undermine the leonine dignity during the sensual activity.
Virgo (Aug. 24 to Sept.23): Virgos are usually shy to express their sexual interests. However they are ready to display their strong carnal appetite to the right partners. Virgos are rather moody in their sensual adventures and react well only to trustworthy partners. Only a slow and steady approach can ignite the passion of Virgos.
Libra (Sept.24 to Oct.23): Libras' sexual satisfaction lies in making their partner completely satisfied. You will respond in accordance with your partner's sexual interests. You may even tend to be a little narcissistic during sexual interactions. Beautiful things will easily raise your instincts.
Scorpio (Oct.24 to Nov.22): Scorpios possess the most powerful desires. They are ready for any kind of libido adventure. Their drives are seen as dynamic, threatening, voracious, insatiable, overwhelming and generally mysterious. Their charms almost hypnotize the opposite sex into them. However the partners must be ready and willing to be consumed, if they wish to get the best from Scorpios.
Sagittarius (Nov.23 to Dec.21): Sagittarians are lively, lust and adventurous in their sexual activities. Once they are stimulated; they want immediate action and never pay much interest for foreplays. Sagittarians act on impulse and always seek new and exotic feelings. A spicy chat can stimulate them easily and drive them to action soon.
Capricorn (Dec.22 to Jan.20): Capricorns are very cautious in their sexual activities. They indulge in physical relationship only with a right partner. Capricorns wait others to take initiatives for getting laid. Some Capricorns are sensually repressed and can appear frigid or disinterested. However a caring partner can stimulate them through delicate experimentations such as oral stimulations.
Aquarius (Jan.21 to Feb.19): Aquarius' sensuality is steady and unorthodox. Since they are experimental, they seek unusual sexual encounters. Even though their libido drives are not strong; they give the impression that they are over sensuals. They will easily get dissatisfied with people who are less experimental.
Pisces (Feb.20 to March.20): Lovemaking is only a beautiful fantasy for Pisceans. Their imaginative emotions determine their sexual desires. They always wish to be sensually dominated by their partners and willing to experiment as long as they feel comfortable with the partner. When their emotional and archetypal streams are touched they are ready to follow anyone into pleasures of new experience. A protective feeling and sympathy from the partner will hook Pisces to their partner.