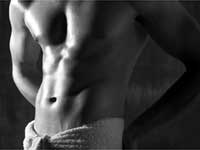 ; ;

'Samundar mein naha ke aur bhi namkin ho gayi ho'!!!! This is one of the catchy lines in one of the songs of Amitabh Bachchan's movie wherein he sings for Zeenat Aman who comes out of the beach, fully drenched. She looks really hot and sexy in her wet clothes. This shows that the body language can have a very effective result in arousing the sexual interests of a man.

;

A woman with her body language can easily instigate and beckon a man towards her. There are a number of such body languages that a woman can display in order to arouse sexual instincts in men. It has been found that sometimes the body shows certain signals that come out unconsciously and sometimes it is knowingly done or purposefully displayed. Women today are still using much of the same body language to attract men that their ancient ancestors used and men still fall for women's tricks.

Here are such body languages both by men and women. Women have more flirting body languages that they use or adopt in order to evoke sexual desires in men. Entwining her legs (men can't do this one because their hips are too narrow) draws a mans attention. However, it indicates she is very protective and closed to sexual advances from men. Her tight leg muscles are appealing to a man but are his challenge to untangle.

Another great preening move men enjoy watching is for a woman to do things calling attention to her mouth. Licking her lips, putting on lipstick, or eating something slowly with obvious great pleasure is stimulating to men. Just watching her mouth make men hungry for all of her. If she is clever, she exposes some bare skin in the process. This is where the guy accidentally misses his mouth and pours his drink in his lap while trying "not to look".

;

Men can also use effective flirting body languages to attract women. A man can enter walking slowly with good posture and no extra movements. If you make more extra movements then it shows that you have no control over your actions and you are not sure of what to do and what not to do. So walking should be smart enough with your thumbs in the front pocket. If you are seated, keep any of your personal objects like keys, drink, food and coins to demarcate your territory. Sometimes your smoking can attract a woman, though she would never like her husband to smoke. However, some women might enjoy watching her boy friend smoking. Eye contact can at times be very effective as eyes are the reflection of your mind and what you are thinking about. Thus eye contact can lead to arouse sexual instinct in a person.

;

A man can be instigated by any woman. It is easier for a woman to attract a man in comparison to a man attracting a woman. A woman has the potential to arouse sexual desire to such an extent that he is not in the position to think with his brain and becomes a prey to a woman. Certain body languages can thus be very destructive in killing the mind of a man. A woman looks seductive in a very trivial state, maybe with water on her body, just by eating slowly, exposing a little bit, and showing a bit of skin. However, a man should keep in mind that love can never arise from such overtly display of skin show.